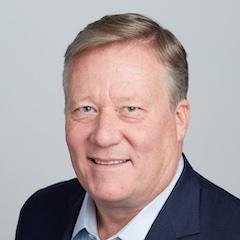 James D. Arthurs
Advisor
James D. Arthurs is Executive Vice President of Westport Fuel Systems Inc., a developer and supplier of natural gas engine technologies, and a member of the board of directors of Cummins Westport Inc. Mr. Arthurs was Chairman of Cummins Westport form 2015 to 2017 and President of Cummins Westport Inc. from 2012 to 2013 and has served in several other senior management positions with the company.
James was a Managing Partner with i3 Transition Partners, a Vancouver based management consulting firm. Prior to this, James was a Senior Vice president, North American Operations, Integrated Paving Concepts Inc, the Managing Director, Operation, for The Jim Pattison Group and has held a number of sales and marketing positions with IBM Canada.
James graduated from the U. of Calgary with a Bachelor of Science degree in Computer Science.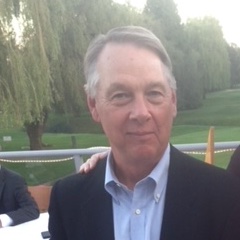 Andy Frost
Advisor
Andy moved to the Comox Valley in 2003 after an almost 32-year career with IBM in a variety of Sales, Marketing and Executive Management roles. During that time, he worked in both staff and line management positions, with roles in product development and brand management, sales and customer executive education, business development including joint ventures and mergers and acquisitions.  His experience includes managing and supporting sales teams responsible for delivering significant revenue and profit results spanning all information technology sectors. His industry sales teams delivered customer solutions that included hardware and software products, systems integration and business consulting and financing solutions to major corporate clients.  Establishing and sustaining long term client relationships was an essential element of IBM's strategy. He was the Canadian team leader in the implementation of their Professional Certification program for sales teams to enable execution of the strategy.
After leaving IBM, his business and consulting company completed several client engagements assisting them to evaluate and complete due diligence related to acquired businesses and enable integration with their existing operations. He joined the Board of Directors at the Comox Valley Airport Commission 2014 where he served 3 terms over a 9-year period. During his tenure, he served as Chair of the Audit Committee in addition to serving on the Finance and Governance Committees.
He also has been active as a community volunteer including 16 seasons as a Snow Host at Mount Washington as well as supporting the Comox Valley Boys and Girls Club's fundraising activities. Most recently he was approached to assist UNP to execute their 1000 Flight Out fund-raising initiative in the South Okanagan.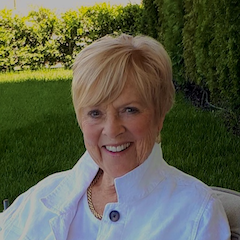 Jennifer Martison
Advisor
Jennifer is a retired legal librarian from Calgary. Her career in the legal industry spanned over 35 years. Upon moving to the Okanagan, she immersed herself in the wine industry, and she continues to work at Little Engine Wines a few days each week. Jennifer, like so many of us, found herself in shock at the start of the Russia Ukraine war. She quickly realized the need to turn that energy towards achieving something useful and to try to make a difference.
Jennifer determined that there was a need to provide assistance for newly arrived, displaced Ukrainians. The Ukraine Nightingale Project was born, and she was quickly able to attract a very competent and talented group of individuals to share in the goals and passion that she has for making a tangible difference in the lives of the innocent victims of this senseless conflict. "I truly believe that we must all do our part and encourage others to participate in a way that they are comfortable with. Join a charitable organization, organize a fundraiser, volunteer as a driver or simply donate to make a difference."
See an interview with Jennifer: https://globalnews.ca/video/8868335/bc-fundraiser-helps-bring-ukrainian-refugees-to-safety .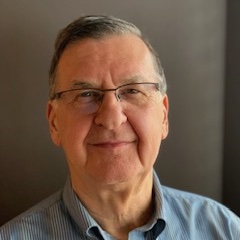 Grant Spitz
Advisor
Grant Spitz graduated with a Bachelor of Commerce and a Masters of Business Administration degrees from the University of British Columbia.
Grant retired as Senior Partner and Office Managing Director of Korn Ferry International for BC. Prior experience included Partner with Caldwell Partners International, Vice President Human Resources for HSBC Canada, Vice President Human Resources for Dillingham Corporation Canada and Vice President Human Resources for Toronto General Hospital.
Grant currently serves as Director of The UCS Group of Companies and an Honorary Director of lions Gate Hospital Foundation.
Past Directorships include Vancouver Coastal Health Board, Vancouver General Hospital Foundation Board, North Shore Regional Health Board, Lions Gate Hospital Foundation Board, Chairman United Way Business Division and the The Outward Bound Foundation Board.