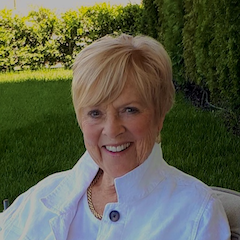 Jennifer Martison
Co-Chair
Jennifer is a retired legal librarian from Calgary. Her career in the legal industry spanned over 35 years. Upon moving to the Okanagan, she immersed herself in the wine industry, and she continues to work at Little Engine Wines a few days each week. Jennifer, like so many of us, found herself in shock at the start of the Russia Ukraine war. She quickly realized the need to turn that energy towards achieving something useful and to try to make a difference.
Jennifer attended the first "1,000 Rides Out" concert in Oliver in March of 2022, and quickly decided that she could fundraise in her community for Ukraine. In May of last year, the second "1,000 rides out" Sunflower Festival netted $20,000 for the cause, and with corporate matching, ended up being $200,000.
Jennifer continued to reach out to other volunteer groups and organizations, and determined that there was a need to provide assistance for newly arrived, displaced Ukrainians. The Ukraine Nightingale Project was born, and she was quickly able to attract a very competent and talented group of individuals to share in the goals and passion that she has for making a tangible difference in the lives of the innocent victims of this senseless conflict. "I truly believe that we must all do our part and encourage others to participate in a way that they are comfortable with. Join a charitable organization, organize a fundraiser, volunteer as a driver or simply donate to make a difference."
See an interview with Jennifer: https://globalnews.ca/video/8868335/bc-fundraiser-helps-bring-ukrainian-refugees-to-safety .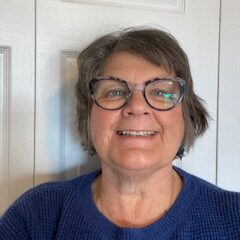 Christine Doraty
Co-Chair
Christine is a retired LINC (Language Instruction for Newcomers to Canada) Instructor. She taught the LINC program in Oliver, for SOICS for five years. She can often be heard to say, "I love teaching newcomers. I learn as much from them as they do from me!"
Christine moved to Oliver from Saskatoon in 2015 where she worked as the administrator for the LINC program for seven years at Saskatchewan Polytechnic in Saskatoon. She has worked in the educational field most of her working career, including administrative support for the director and superintendents at Lloydminster RCSS#89 in Alberta.
Christine's heritage is Ukrainian through and through. She was born and raised in a small town in Saskatchewan. She heard stories about how her grandparents struggled, when they came to Canada in the early 1900's, from Western Ukraine. She felt her parents struggle, working hard, to provide for her family. However within that, she was surrounded by the support and love of many aunts, uncles and cousins! Her cousins were her first best friends!  Family! Many customs, recipes, traditions were passed down to her, now she passes these  onto her children and grandchildren.
Christine struggled when the war broke out in Ukraine… her heart broke for the people and country. She is called to help in whatever way that may look like. "Ukraine is and will always be in my heart!"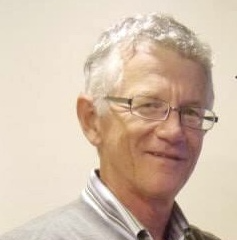 Dale Dodge
Co-Chair
Dale is a retired pharmacist, having operated the Medical Centre Community Pharmacy in Oliver for 26 years. Dale's history of volunteering and charitable work spans more than five decades, beginning with a two year stint with CUSO in a hospital in Northern Ghana. Coincidentally, this is where Dale first met his wife, Roberta who was working as a nurse in a nearby hospital.
Professionally, Dale received many professional awards and sat on several Board of Directors: including Unipharm, Therapeutic Outcomes Pharmacy Group and the editorial board of the Canadian Pharmacy Journal.
Dale and Roberta have continued to play important post-retirement roles volunteering in the community. He has many affiliations with other charitable groups including Knights of Columbus, and served for three years as the chair of a Diocesan group. Dale loves running a Christmas Hamper program for less fortunate people in the community, which is a huge success each year. Dale was also the Parish representative for Development and Peace, a Canadian Catholic NGO for Global South Development for many years. He also sat on the Board of Directors of World Neighbours Canada, where he was the Director in charge of a water and sanitation program in Nepal.
Dale's expertise in working with refugees from Syria in 2016, where he co-chaired an Oliver initiative to assist a Syrian family has proven valuable to the Ukraine Nightingale Project, and he plays a key role in assisting with housing and providing assistance with the endless government paperwork.